Invisalign Near Langford
Traditional braces are no longer the only option for patients eager to straighten their teeth and improve their oral health. As an alternative method, Invisalign has soared in popularity because recipients don't have to worry about feeling self-conscious about wearing metal brackets and archwires.
At our Colwood dental office, we offer free consultations for Invisalign to see if Invisalign is the right solution for you. If this applies to you, or you're interested in learning more, contact our dentist near you.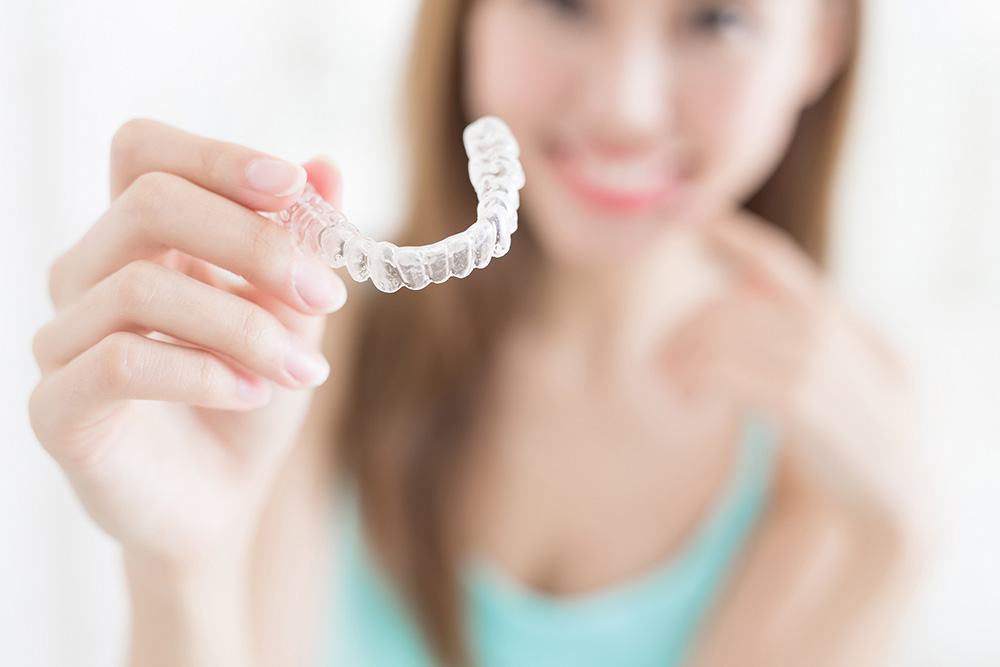 How Does It Work?
Using multiple sets of customized aligners designed from high-grade dental plastic, the Invisalign process gradually shifts teeth into a straighter and therefore healthier position over an extended period. The trays themselves exert pressure on your smile, triggering bone growth and movement.
Outlined below are the general steps involved in Invisalign:
Consultation – Your dental practitioner will confirm if you're a good candidate for this process. They'll take x-rays and impressions of your smile, which are used to fabricate your aligners.
Treatment plan – The average orthodontic treatment lasts anywhere from 12 months to 2 years; when you visit your dentist or orthodontist, they will be able to give you a more precise timeline based on the state of your oral health.
Wearing your trays – You must wear your trays for at least 22 hours a day; otherwise, you won't get the results your desire. It is during these times that your teeth will move.
Routine check-ins – Every 6 weeks or so, you'll visit your dentist so they can monitor your progress and give you a new set of aligners.
Treatment completion – Once you've worn your last set of trays, you'll be left with a brand-new, beautiful, functional smile you can be proud to show off!
If you have concerns or questions at any point throughout the process, be sure to let your dentist in Victoria know. You have every right to understand what's going on with your smile.
Stop by Urban Smiles Colwood Today
Ready to take that first step toward achieving the smile you've been wishing for? It may seem scary, but our amazing team of dentists and dental specialists, hygienists, and administrative personnel are all here to guide you from start to finish.
So please, don't wait; call us at (778) 440-9876 or fill out the appointment request form right here on our website to receive Invisalign near you. We anticipate your visit very much!