Dental Implants Near Langford
You're most likely familiar with dental implants, and that's because they're a very popular – and very reliable – restorative treatment that can significantly boost the health of your smile.
At Urban Smiles Colwood, we provide dental implant crowns to every patient who needs them. So, whether you're looking to learn more about this particular service or you'd like to arrange an appointment, don't hesitate to contact our dentist near you.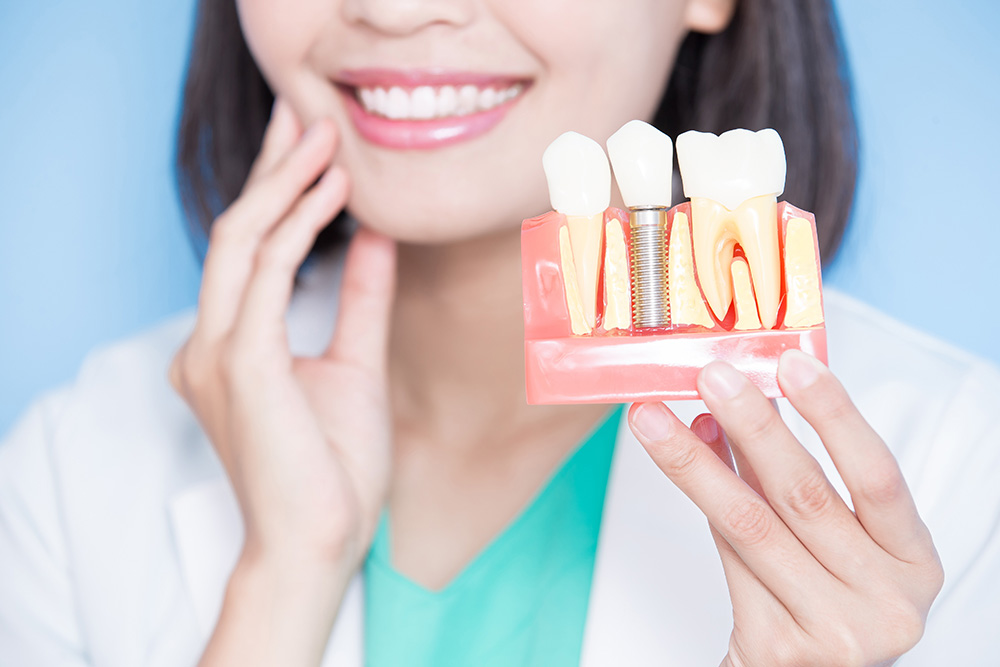 Implants Explained
If you're missing teeth, a dental implant can help address this problem. A screw, abutment, and visible prosthetic are the three parts of the implant and are all carefully fabricated to satisfy a patient's unique oral dimensions.
The screw, which is a small titanium post, is surgically placed into your jawbone. Over the course of multiple weeks, a process called osseointegration takes place where the screw and the bone fuse, establishing a stable foundation. When your mouth has healed, the abutment and the prosthetic, typically a crown, are placed. And voila: your smile, made functional and beautiful again!
Reasons For Implants
Replacing one or more teeth.
Restoring your ability to chew and bite.
Keep dentures in place.
Help you speak more clearly.
Preserve your facial profile.
Enhance your self-confidence!
Set Up a Visit
Prior to undergoing any form of dental work, it's important that you attend an initial consultation with your dentist, especially if you need oral surgery.
During this session, your dentist in Victoria will be able to determine if you're an ideal candidate for implants; patients need to have healthy gum tissue and a strong jawbone for the treatment to be successful. If not, they'll work with you to identify an alternative that will serve you just as well.
Be sure to let your dental provider know if you've got any concerns or questions; they'll be happy to walk you through the process from beginning to end so you know exactly what to expect.
Are you ready to kick off your dental journey and get dental implants near you? Call or email us today. We're very eager to collaborate with you!